Pianists
A piano accompanist is an intuitive artist with two brains - one concentrates on the piano and the other anticipates the singer.
---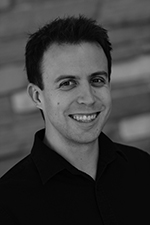 ALLAN ARMSTRONG

Allan Armstrong is a highly sought-after collaborative pianist specializing in both instrumental and vocal repertoire. In March 2009, he was an artist-in-residence at the Arrigo Pedrolla conservatory in Vicenza, Italy, where he performed solo, chamber, and lieder recitals. Other recent credits include guest recitals at the University of Louisville and the premiere performance and recording of the newly revised opera "Bluebeard's Castle" by Béla Bartók, prepared under the auspices of the composer's son, Peter Bartók.  In 2011, Armstrong was a guest pianist and music director with Opera Colorado. He is a passionate advocate of current music, collaborating, performing, and premiering works by Libby Larsen, David Del Tredici, and Richard Wernick.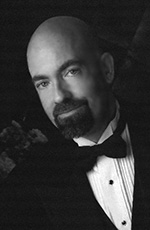 LOGAN BROWN

Logan Brown attended Baylor University, where he majored in piano and voice.  He has been in demand as a music director and accompanist and has collaborated in master classes with Paul Plishka, Benita Valente, John Alexander, Frank Little, Tito Capobianco, Renata Scotto, and Sherrill Milnes.  He assisted with musical preparation as accompanist/pianist for the European premiere of Sing for the Cure at London's Royal Festival Hall in May 2009.  While on staff at Milwaukee's Skylight Opera Theatre, he was a featured orchestra member in the PBS telecast of Skylight's production of Copland's The Tender Land. In February of 2006, Brown made his debut at Carnegie Hall as accompanist (When We No Longer Touch) and singer (Sing for the Cure). He has been on staff with the Broadway Theatre Project as an Assistant Music Director/Arranger and as a coach/accompanist for Sherrill Milnes and Maria Zouves's VOICExperience. Currently, he is Staff Accompanist at the Pinellas County Center for the Arts in St. Petersburg, Florida, and does freelance accompanying for many arts organizations in the Tampa Bay area.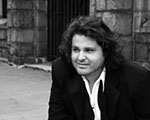 CHRIS CANO

A seasoned recitalist and orchestra soloist, pianist, Christopher Cano has performed with the Tucson Symphony Orchestra, the Tucson Civic Orchestra, the Southern Arizona Symphony Orchestra, the Catalina Chamber Orchestra, and the University of Arizona Symphony Orchestra. Recital appearances have been in Europe, across the U.S., Mexico and the far east. Cano has participated as a pianist with the International Vocal Arts Institute and has served as a faculty member for the Intermezzo Foundation Festival and VOICExperience summer programs. Currently, he is a staff coach at the Manhattan School of Music. Cano has also served on the music staff of Toledo Opera, Opera Theatre of Saint Louis, San Diego Opera, Florida Grand Opera, Utah Festival Opera and The Opera Company of North Carolina. He is a graduate of the University of Arizona and the Manhattan School of Music where he was a student of Warren Jones.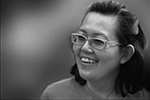 PEI-WEN CHEN

Born in Taipei, Taiwan, Pei-Wen Chen graduated from Mannes College of Music with a special piano award and in 1995 made her New York recital debut in Weill Recital Hall (Carnegie Hall). Besides frequently performing piano duos with her husband, Alexander Paley, Chen has performed in Alice Tully Hall, Salle O. Messiaen in Paris, the Forbidden City Concert Hall (Beijing), the National Concert Hall (Taipei), and other places all over the world. Recent highlights include performances of Mozart and Mendelssohn piano concertos for 2 pianos with the Lithuanian State Symphony Orchestra, Mozart Piano Concertos for 2 and 3 Pianos with the Kleipeda Chamber Orchestra, Lithuania, complete J. S. Bach concerti for 2 and 3 pianos, and Bartók 's Sonata for 2 Pianos and percussion. As a collaborative artist, Chen has worked with such artists as Licia Albanese, Regina Resnik, Elly Ameling, Jon Vickers, Deborah Voigt, and Sherrill Milnes. In addition, she has served as a pianist for the Metropolitan Opera Guild Productions, Washington Opera, Amato Opera, Regina Opera, and NYLOT. She has been a member of the faculty for VOICExperience and Mannes College of Music.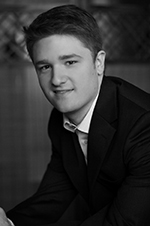 BRENT FUNDERBURK

Known for his devotion to the art of collaboration, South Carolina native Brent Funderburk has partnered world-class singers and instrumentalists in concert and on recordings, and maintains an active schedule as a performer and vocal coach in New York City. He has participated in renowned summer programs, including the prestigious Music Academy of the West and Ravinia's Steans Music Institute, as well as SongFest at Pepperdine as a recipient of the 2011 Margo Garrett and Marc and Eva Stern Fellowships. His recent appearances include recitals at Weill Hall, Alice Tully Hall, Merkin Hall, Symphony Space, and the Krannert Performing Arts Center, as well as performances with singers as part of Marilyn Horne's The Song Continues program at Carnegie Hall. Funderburk was heard on New York's WQXR radio with mezzo-soprano Naomi O'Connell and appears with violinist Francesca Anderegg on a debut recording under the Albany label.  Future engagements include recitals with Ms. O'Connell and Ms. Anderegg in venues across the U.S. Funderburk currently serves as a piano fellow in the Ellen and James S. Marcus Institute for Vocal Arts at the Juilliard School, where, in 2011, he received his master's degree in collaborative piano.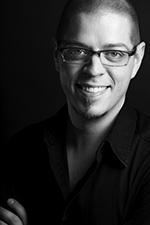 JEREMIE PELLETIER

Originally from Québec, Jérémie Pelletier completed his bachelor's and master's degrees in music at the Conservatoire de Musique de Montréal. He also completed the Atelier lyrique de l'Opéra de Montréal's program in vocal accompaniment. Since then he has been on the music staff at Opéra de Montréal and works as a rehearsal pianist and coach. He serves on the faculty of the International Vocal Arts Institute in Virginia, Israel, and Canada. This summer, Pelletier will join the faculty of Highlands Opera Studio in Haliburton, Ontario. He has been a collaborative pianist on the Jeunesses Musicales du Canada tour from 2004 to 2007, and can been heard on several recordings, including a CD of Schubert lieder with soprano Carla Svéd and a recording with Pierre Rancourt by Radio Canada. He will be featured on an upcoming CD with soprano Karine Crepault-Boucher. In 2000 and 2001, Pelletier won the Canadian Music Competition in organ and piano, respectively. In 2010 he won the Rising Star award from Galaxie Radio.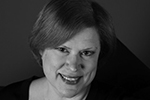 SHEILA PLUMMER

Sheila Plummer maintains a studio of professional voice students in New York City. She has served as a coach and accompanist for the Aspen Music Festival, the Amato Opera in New York City, and the Arkansas Opera Theater. She has served as music director and voice instructor for the Shostakovich Music School in Brooklyn, N.Y., for the University of Alabama at Birmingham, and for Stagedoor Manor in Loch Sheldrake, N.Y. She received a Master of Music degree in opera/music theater from Southern Illinois University and a Bachelor of Music degree in piano performance from Virginia Commonwealth University. She did postgraduate study at L'Ecole Normale de Musique de Paris. She also studied at the Juilliard School, receiving a scholarship from the National Association of Teachers of Singing. Plummer served as governor of Alabama with the National Opera Association.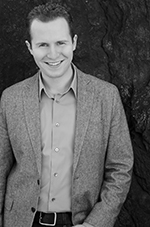 GORDON SCHERMER

Gordon Schermer is a versatile musician, equally at home in opera, art song, musical theater, and chamber music. He is a sought-after collaborator and has performed across the U.S., as well as in Italy and Austria. He recently conducted Handel's Messiah with the Academy of Union Church in Bay Ridge, Brooklyn, N.Y. In the fall of 2010, he was musical director for All Caught Up, a new musical comedy. In 2009, he was invited to attend the Aspen Music Festival and School as a fellowship coach. In addition, he was chosen to play Verdi's Requiem for Leonard Slatkin. In 2007, Schermer became an assistant coach for Opera New Jersey, where he prepared Mozart's Die Zauberflöte, Gounod's Roméo et Juliette, and Gilbert and Sullivan's The Pirates of Penzance. At the University of Illinois at Urbana-Champaign, he prepared productions of Don Giovanni, Monteverdi's L'Incoronazione di Poppea, and Candide. Schermer was selected as the official accompanist of the Metropolitan Opera National Council auditions in the Central Illinois District in 2006 and 2007. He has served on the music staff of the Austrian-American Mozart Academy in Salzburg and the Scuola Italia Corso Estivo per Giovani Cantanti Lirici in Urbania, and has appeared in master classes given by Marilyn Horne, Sherrill Milnes, Thomas Hampson, Ben Heppner, and Nathan Gunn, among others. A native of Pittsburgh, Pa., he now resides in Manhattan. He holds a bachelor's degree in piano performance from the University of Illinois at Urbana-Champaign and a master's degree in accompanying from the Manhattan School of Music.
On sale beginning May 10

Contact:

Susan Bland
Communications Manager 
(540) 231-1986

Heather Ducote
Director of Marketing and Communications
(540) 231-7443