Zakir Hussain and Masters of Percussion
Monday, March 31, 2014, 8

PM
At the Moss Arts Center, 190 Alumni Mall, Blacksburg, VA 24061
In the

Street and Davis Performance Hall's

Anne and Ellen Fife Theatre
$20-$30 general admission, $10 students with ID and children 18 and under
The preeminent classical tabla virtuoso of our time, Zakir Hussain delivers brilliant performances that have established him as a national treasure in his native India and one of the world's most esteemed and influential musicians, renowned for his genre-defying collaborations. Hussain's contribution to world music has included work with artists as diverse as George Harrison, YoYo Ma, Van Morrison, Airto Moreira, Mark Morris, and the Kodo drummers. Getting back to his roots in this program, Hussain leads a classical ensemble of rising North and South Indian masters.

BEFORE THE PERFORMANCE: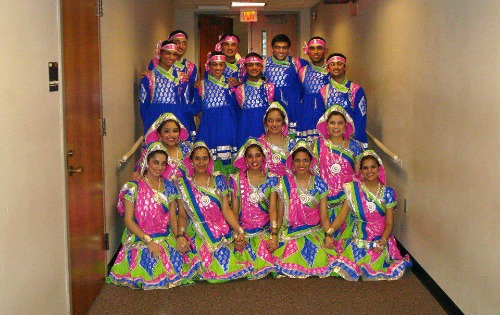 Monday, March 31, 2014, 6:45-7:30 p.m.
Zakir Hussain
Virginia Tech Dhamaal  will perform in the Moss Arts Center Grand Lobby.
 
Related Videos:
 
 
 
Clay Corner Inn offers a special for Moss Arts Center patrons. Show a valid ticket from the Moss Arts Center when you check in at Clay Corner Inn, and receive $30 off your room rate for the night.* Clay Corner Inn is located at 401 Clay St. SW in Blacksburg, within walking distance of the Moss Arts Center. For more information, call 540-552-4030 or visit their website at www.claycornerinn.com.
 
*Tickets must be for a performance at the Moss Arts Center taking place during your stay with Clay Corner Inn. Not valid during football, family, or graduation weekends.
 
 
Deeper, Global | World Music
Become a season subscriber to receive a discount on our regular ticket prices.
Inspiration
Zakir Hussain and Masters of Percussion

Something Deeper
When you're hungry for something to stir your soul, and provide food for thought and conversation long after the performance ends. Other DEEPER performances:

Something Global
If you would you like to experience the world without leaving Blacksburg. Other GLOBAL performances:
All performances take place in the Anne and Ellen Fife Theatre, in the Street and Davis Performance Hall, unless otherwise noted.
 
Share