Martha Graham Dance Company
Classic Graham
Saturday, March 29, 2014, 8 PM
At the Moss Arts Center, 190 Alumni Mall, Blacksburg, VA 24061
In the Street and Davis Performance Hall's Anne and Ellen Fife Theatre
$20-$30 general admission, $10 students with ID and children 18 and under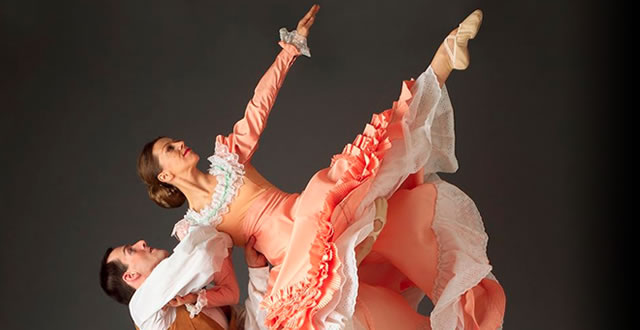 As the oldest and most celebrated modern dance company in America, founded in 1926, the Martha Graham Dance Company has expanded contemporary dance's vocabulary of movement and forever altered the scope of the art form. This performance features classics from the Graham repertoire, including Appalachian Spring, Cave of the Heart, Sketches from Chronicle, and other works.
 

Janet Eilber, artistic director

 
 
 
BEFORE THE PERFORMANCE:
 
Saturday, March 29, 2014, 6:30-7:15 p.m.
Squires 341/345
 
 
 
 
 
Timeless | Dance
Gary Galbraith and Virginie Mécène in Martha Graham's Appalachian Spring; photo by John Deane. © John Deane
Become a season subscriber to receive a discount on our regular ticket prices.
Inspiration
Martha Graham Dance Company, Classic Graham

Something Timeless
Personal reverie through lush music and movement, as only the classics can provide. Other TIMELESS performances:
All performances take place in the Anne and Ellen Fife Theatre, in the Street and Davis Performance Hall, unless otherwise noted.
 
Share